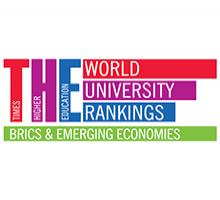 Sofia University "St. Kliment Ohridski" is included in the listing of yet another prestigious international ranking of the top research academic institutions. In the ranking released late last night by the Times Higher Education, the 2017 BRICS & Emerging Economies Rankings rate the most highly reputable Bulgarian higher academic institution in the 201-250 position cohort. Earlier in the year Sofia University was included in the World University Rankings for the first time by the Times Higher Education (THE).
For a fourth consecutive year the Times Higher Education BRICS & Emerging Economies Rankings examines universities from 50 countries with emerging economies or with the so-called "border economies" according to the FTSE. However, higher academic institutions from only 41 countries have been included in the listing of the top 300. The fact that Sofia University has been positioned in the rankings of the very best higher research institutions for the first time is a significant achievement.
The ranking uses the same rigorous and demanding indicators as the Times Higher Education World University Rankings do. The strengths of each university are examined against all of its core missions – teaching, research, knowledge transfer and international outlook. But the methodology has been carefully recalibrated to better reflect the characteristics and development priorities of universities in developing economies. More weight is given, for example, to a university's industry links and international outlook.
Phil Baty, Editor, The World University Rankings, commented on the recognition Sofia University got: "It is no easy task to appear in the Times Higher Education BRICS & Emerging Economies Rankings. Institutions must demonstrate high standards of competition with other leading research universities. The inclusion of Sofia University in the ranking is a great achievement in itself and your Alma mater should be heartily congratulated."